in Delhi on December 9 is now over
Replays in English, Hindi and Spanish available
soon with a TimelessToday subscription;
check this page for updates
Available on the TimelessToday app and website with a subscription
Exclusively on TimelessToday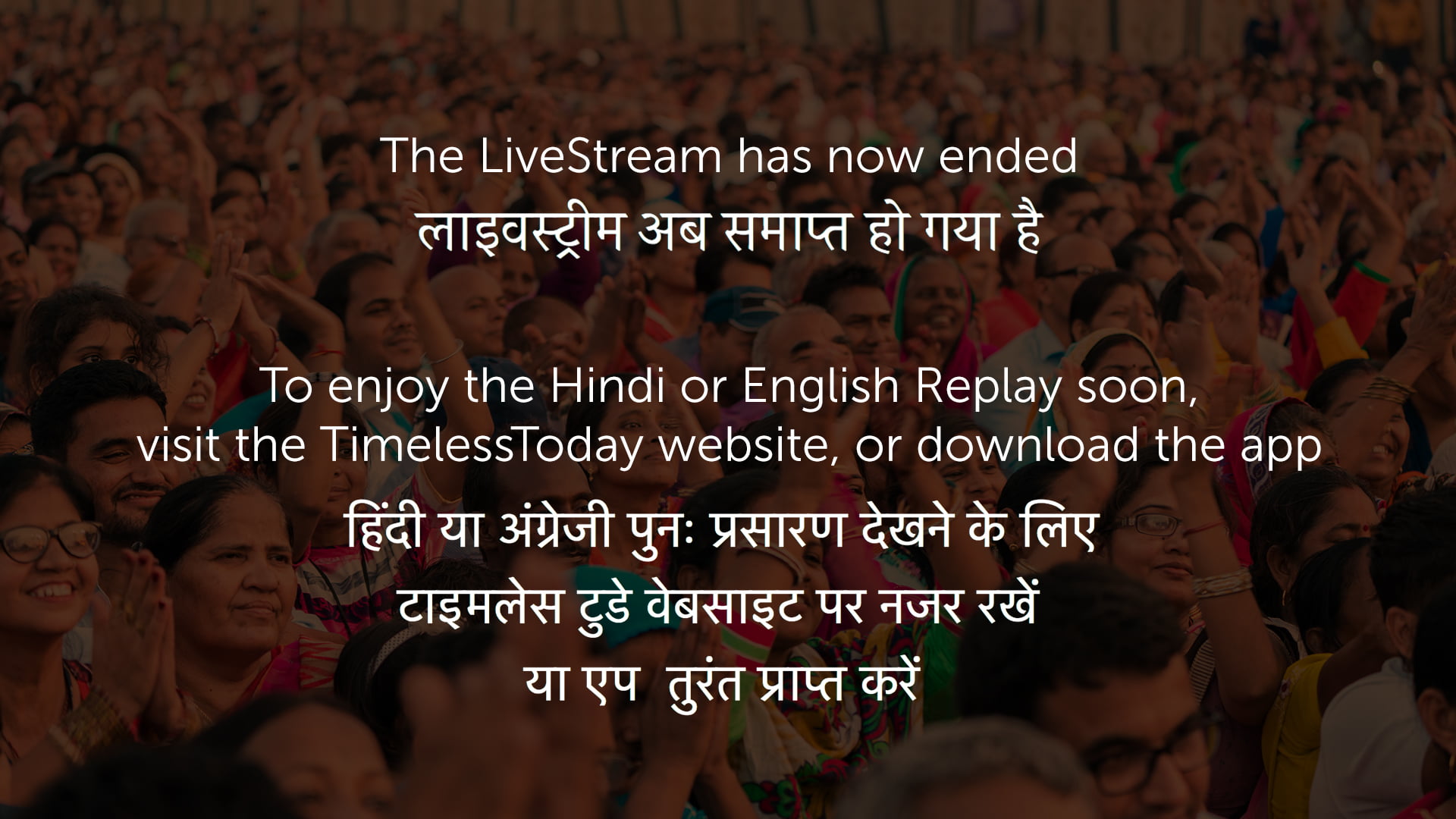 Unlimited Replays (on the website and app) available soon with a TimelessToday subscription purchasable only on our website  
Unlimited Replays (on the website and app) available soon with a TimelessToday subscription purchasable only on our website
Enjoy the Replay of Prem's birthday address from Delhi on December 9, a day before his 61stbirthday, as he talks about the gift of life. Available soon in Hindi, English, and Spanish!
Have a TimelessToday subscription already?
You're good to go as soon as the Replay is released. Check this page for updates.
Don't have a TimelessToday subscription yet?
 Enjoy the Replay any time you want, as well as Replays of all other LiveStreams from 2017 and 2018 and much, much more (including an expanding collection of Hindi content) with a TimelessToday subscription.  And if you live in India, you're in luck. Now you can get a TimelessToday subscription with special regional pricing, payable via PayTM .
Sign up now and get instant access to all Prem's
upcoming LiveStreams, plus all this (and much more)…. 
The LiveStream in Hindi is now over; Replays in Hindi and English
available this weekend with Spanish Replay to follow
Exclusively on TimelessToday
English Replay
Exclusively on TimelessToday with a Classic or Premier subscription.
Starting the weekend of November 10th, enjoy the whole event
with English audio on our website or the app.
Have Classic or Premier?
You're good to go. Look out for the release of the English Replay, log in and enjoy!
TIP: Our 'Latest' section is a great place to look for it.
Don't have a paid subscription yet?
Sign up for a subscription now, and enjoy Hans Jayanti with English audio, previous LiveStream Replays, Amaroo 2017, Amaroo 2018 as soon as it's released, future LiveStreams —and much, much more!
Choose from our Classic or Premier packages. Pay monthly, or save with annual payment.
Still have questions? Please visit our Support page. And if you don't find your answer and need to converse in Hindi, you can reach out to our India Help Desk by clicking here.
Join our Email List
Get links to special audio and video clips, regular news about what's new on TimelessToday
and special announcements about upcoming LiveStreams with Prem and more….
Your information is safe with us.