https://www.hbo.com/
Note how menu items are divided between left and right side.
"Get HBO" is a prominent button.
Clean light look, similar to Apple Support page.
Menu item for free content
No carousel, single static image. Assume it changes regularly.

https://www.netflix.com/
Menu split between left and right, like HBO.
Second row contains featured items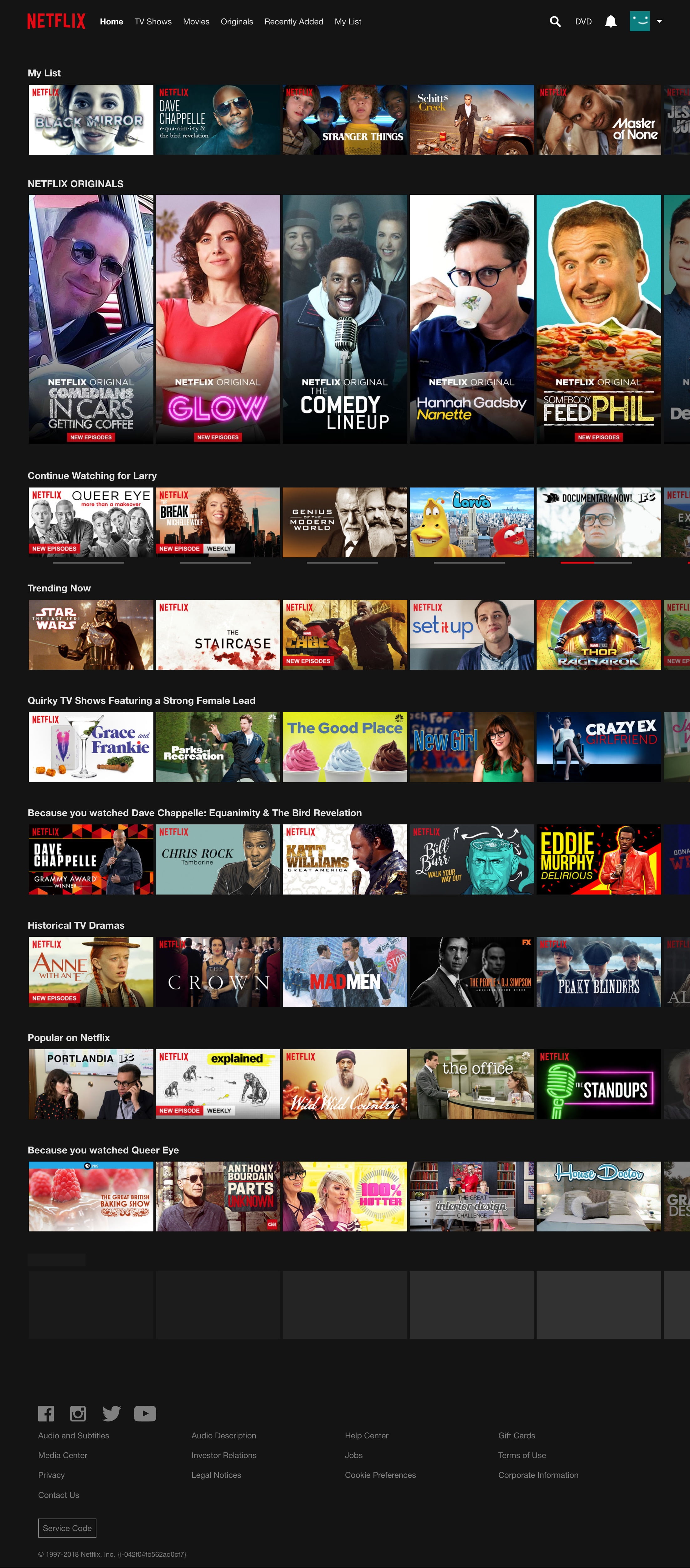 On image below, note that each content item has at least 2 custom images – one for the thumbnail, and the other for a larger hero image when the item opens up. We don't have the ability to open items like Netflix does, but the design of their images is done correctly.

https://hotstar.com
https://us.hotstar.com/
On the Indian site – not sure how to know which content is free. Is all content not under the "Premium" menu item free?
On the US site, it appears that there is no free content. If there is, it is confusing. It seems every time you click on an item, it brings you to the home page where you can buy a subscription.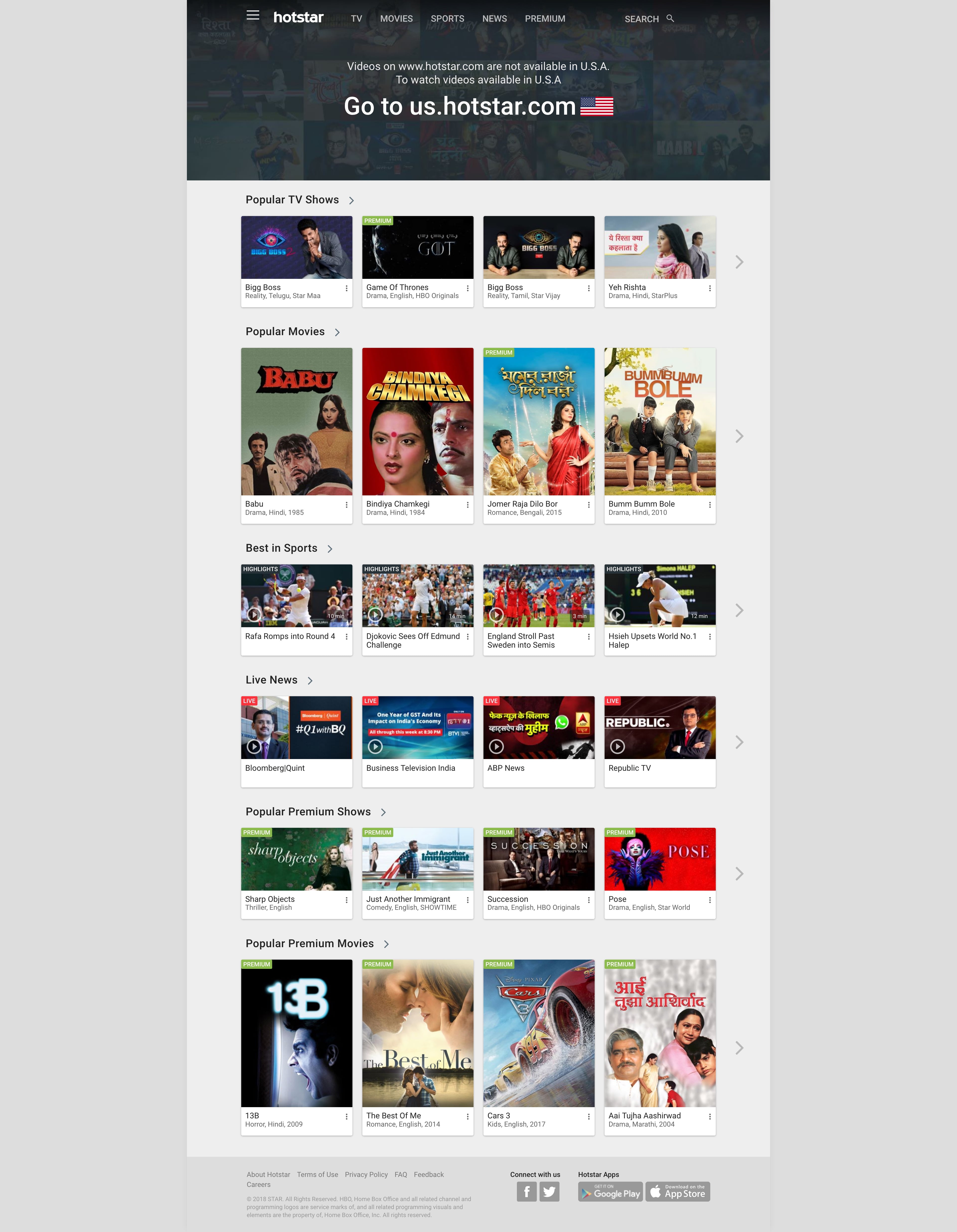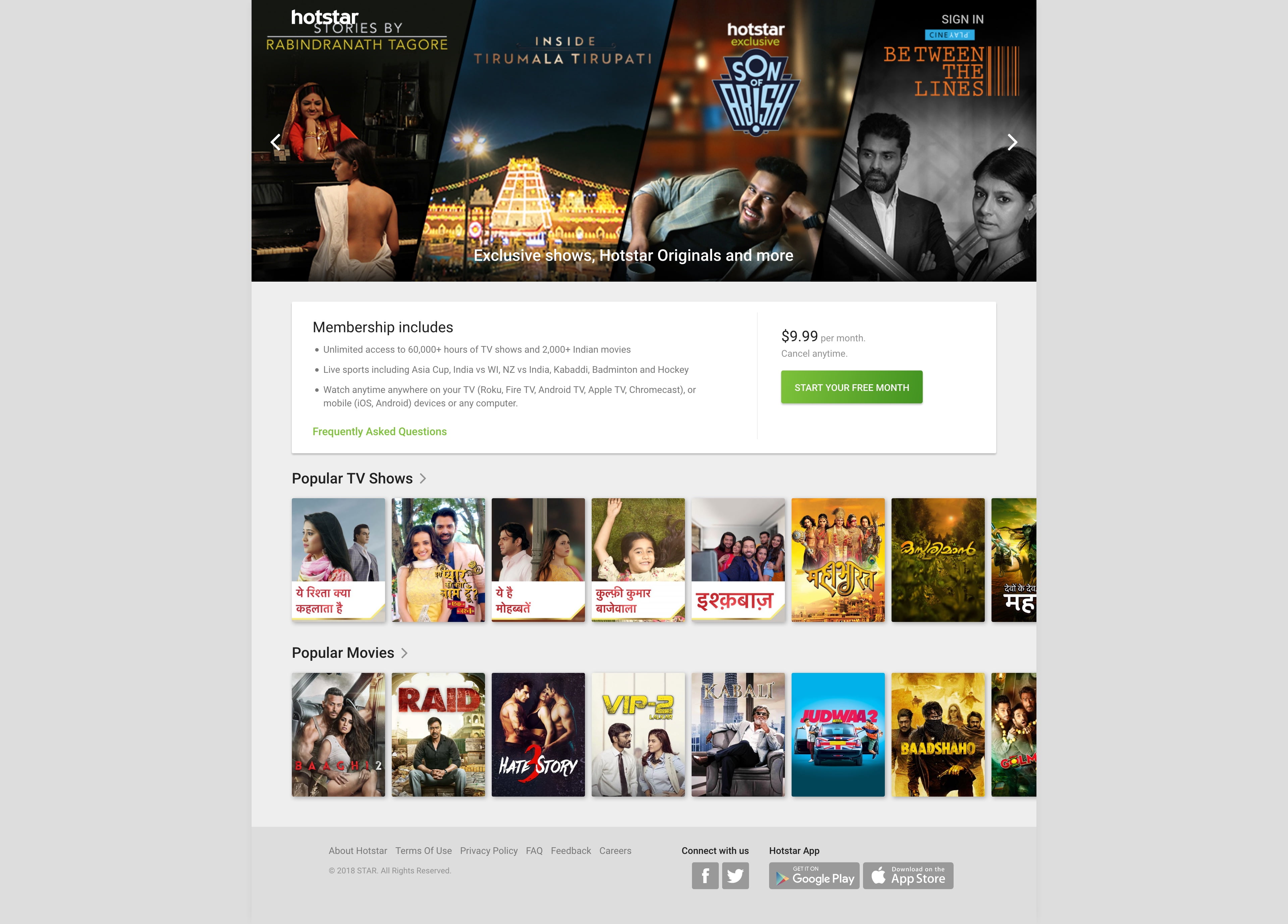 http://eckharttolle.com
Home Page, Subscriptions Landing Page and starting Sign Up page are below.
Not as much free content there now as there used to be.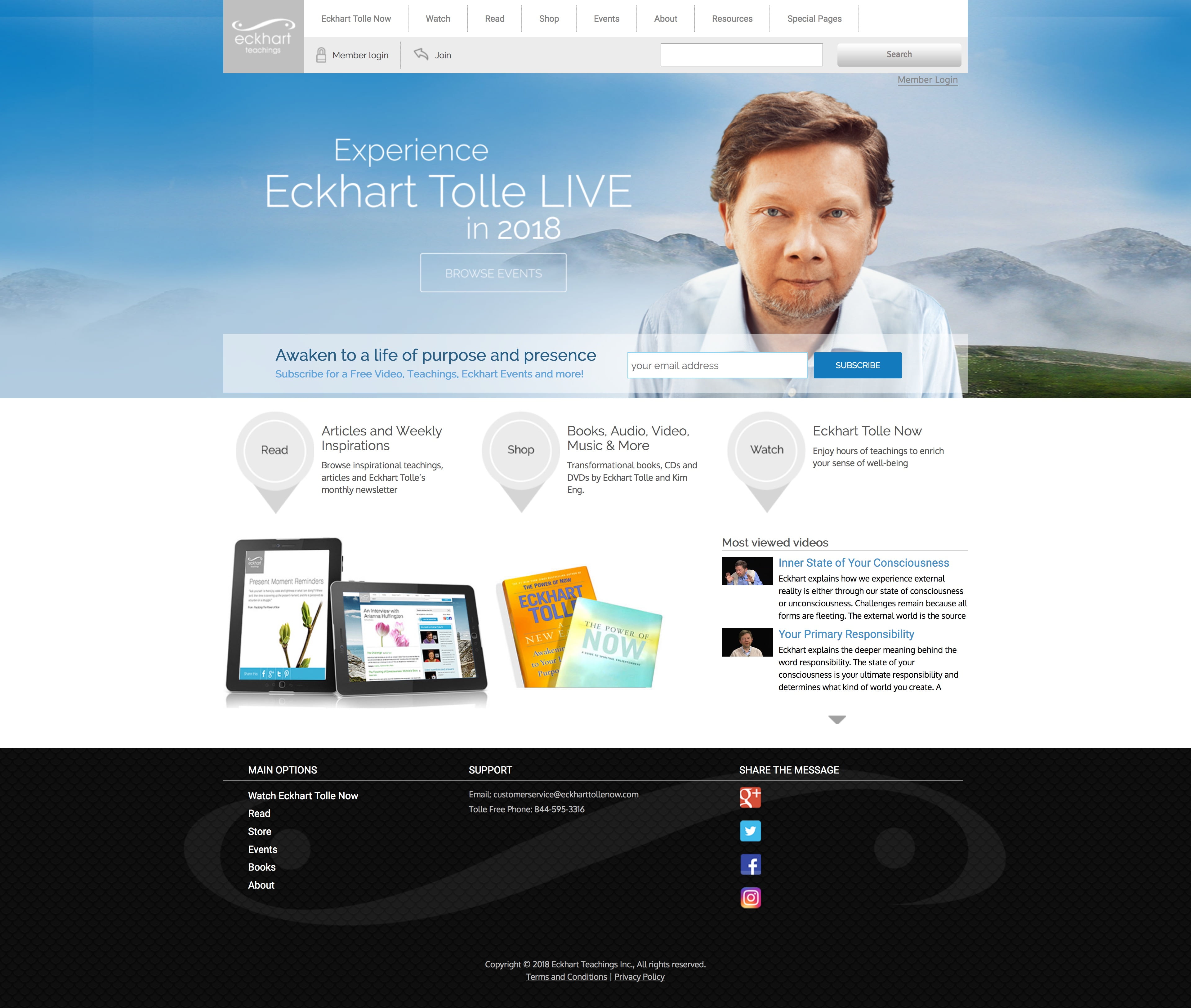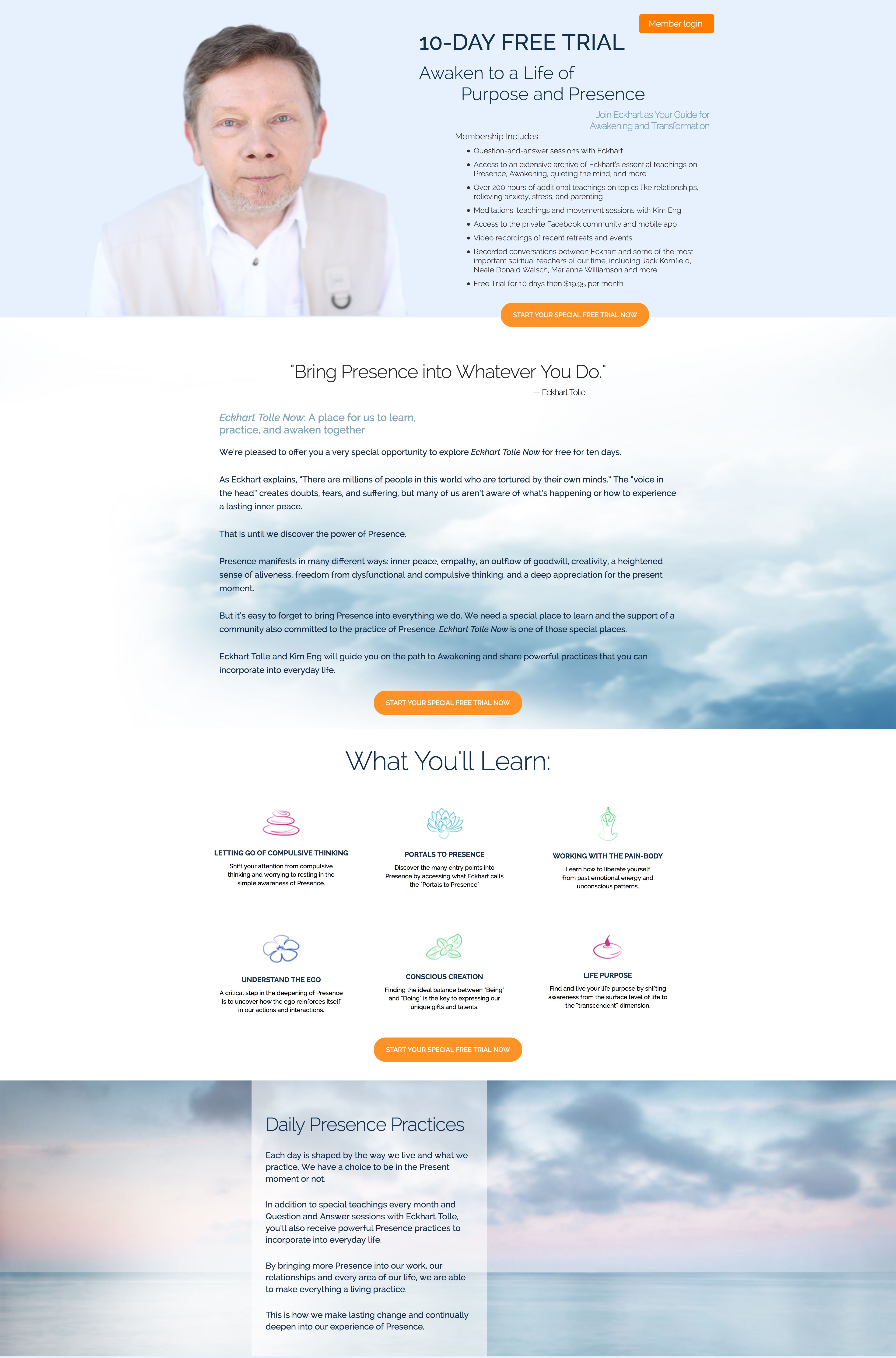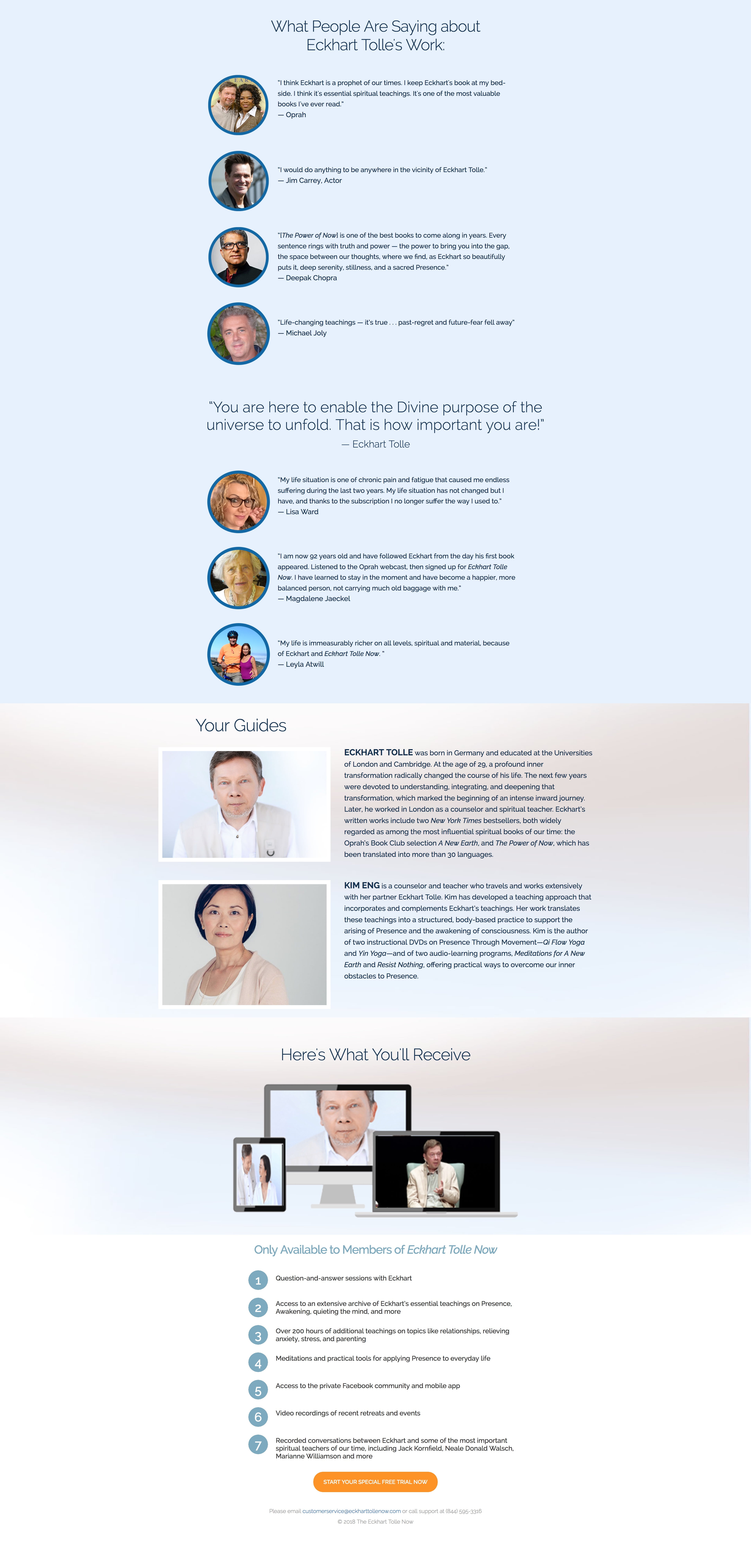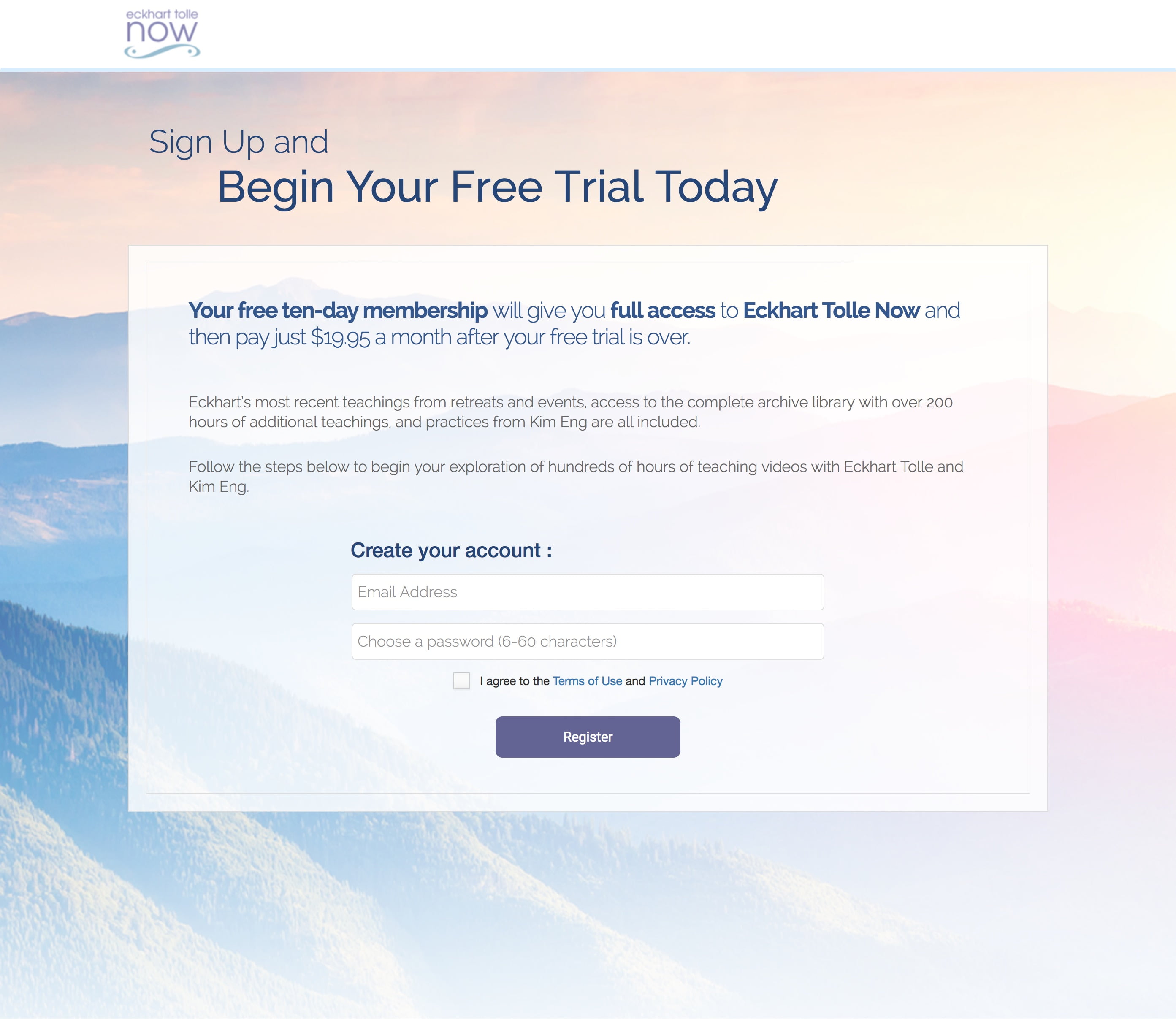 Open clean design


Gives us the opportunity to present many menu items
Gives us the opportunity to explain and help challenged users right there